About Us
We empower communities and organizations to survive – and thrive – in the face of escalating environmental risks.
The value we deliver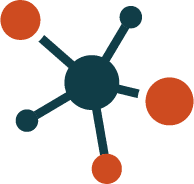 Reliable sensing networks
We design, deploy, and operate intelligent networks and field services, bolstered by robust sensing, data acquisition, telemetry, AI, and third-party sources.
Highest quality data
Our quality control is rigorous, with best practice security and governance across every aspect of data infrastructure, management and access.

Actionable insights
From sensor-enhanced forecasts to risk and impact assessments, our expertise and technical capabilities deliver high-value analytics and insights you can act on.

Optimized decisions
Our innovative applications enable timely alerts, automation, and action – all backed by highly trained specialists who can support your team and build confidence in crucial decisions.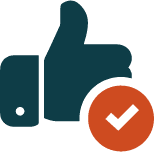 Positive outcomes
We help reduce environmental impact and create a safer world – nurturing long-term resilience and sustainability for organizations and their communities.
Our Story
We are building an innovative portfolio of technology solutions to mitigate the growing risk of extreme environmental events including flooding, wildfires, and severe weather, with a broad range of affordable and high-end offerings, available direct and through partners around the world.
AEM is a portfolio company of Union Park Capital, a private equity firm focused on industrial technology companies. Union Park Capital is based in Boston, MA and has extensive investments and expertise in industrial and scientific instrumentation sectors. For more information, visit www.union-park.com.
Dec 2019

Acquired Earth Networks, global provider of lightning detection and weather data services.

Aug 2019

Acquired Davis Instruments, provider of weather instrumentation for prosumers and agricultural applications.

Mar 2019

Acquired Lambrecht meteo based in Germany, provider of high-precision meteorological sensors for weather and climate measurement.

Jan 2019

Acquired Forest Technology Solutions based in Canada, provider of remote monitoring systems for fire weather and hydrology.

Jul 2018

Acquired Vieux & Associates, provider of software and analytics for rainfall, runoff, and flood monitoring.

Mar 2018

Union Park Capital forms AEM and acquires OneRain and High Sierra Electronics, providers of real-time precipitation and flood warning solutions.