Energy Utilities
Protect vital energy infrastructure, quickly respond to outages, and keep people safe with effective hyper-local weather monitoring.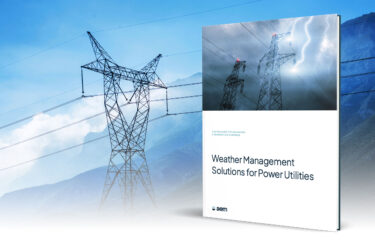 Top insights
The ease of working with AEM was very attractive to us… Getting our network up and operational was a very quick process… The way that AEM is working to add additional technologies to their camera network and always looking to bring more things to the table is key for us.

Pam Feuerstein

COO,

CORE Electric Cooperative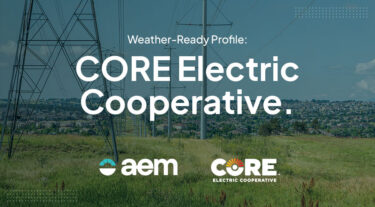 VIDEO CASE STUDY
How CORE Electric Cooperative is Building a Wildfire-Ready Community
Hear directly from CORE's COO Pam Feuerstein about why and how they built a fire weather monitoring network.
See CORE's wildfire monitoring transformation
Why Choose AEM?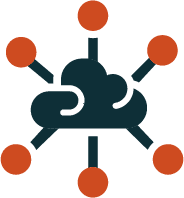 Forecasts to save you money
Accurately predict short-term load and buy power accordingly.

Be ready for outages
Severe weather can strike at any time. Data puts you in a position to act.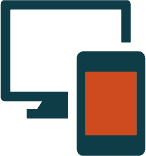 Safeguard assets & infrastructure
A single, hyper-local view of conditions that impact your energy assets.
How we can help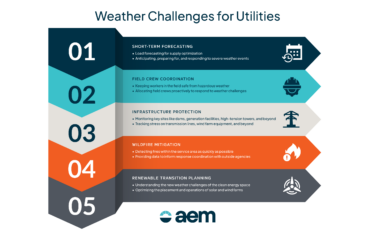 IMPROVE EFFICIENCY & CUSTOMER EXPERIENCE
Scale your energy supply to demand, anticipate spikes, and prevent outages
Forecasting is crucial for power utilities as it plays a pivotal role in ensuring the efficient and reliable delivery of electricity to consumers. With evolving weather patterns and the increasing frequency of severe weather events, accurate and timely forecasting is essential for power utilities to effectively plan and adapt their operations.
By accurately predicting the impact of major weather events, power utilities can proactively prepare for potential disruptions and take necessary measures to ensure a swift and effective recovery. With relevant intelligence at their disposal, they can make informed decisions regarding resource allocation, crew coordination, and equipment maintenance to minimize downtime and maximize customer satisfaction.
Additionally, forecasting helps power utilities address specific challenges such as wildfire risks and the placement of renewable energy infrastructure. By understanding and addressing these risks, they can better protect their assets, optimize clean energy initiatives, and ensure the resiliency of their power generation systems.
Learn more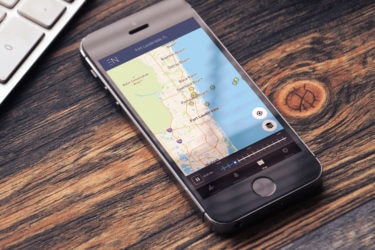 decrease downtime
Respond quickly to minimize impact
Severe weather events have the potential to disrupt service delivery, threaten infrastructure, and endanger field service workers. Storms can cause power outages, while wildfires can damage power lines and other utility infrastructure. Lightning strikes also pose risks to both personnel and equipment. These weather-related hazards can lead to injuries, property damage, and even fatalities.
With the power of our network, you can instantly see where and when outages have been triggered by weather incidents and where ongoing weather could affect your crew's response. Armed with precise data, you can swiftly deploy responders to address the issues, keeping customers happy while minimizing financial and reputational risk.
Collaborate with local fire service agencies and utilize real-time intelligence and alerts for high-risk areas, providing responsive service and mitigating potential risks in a timely manner.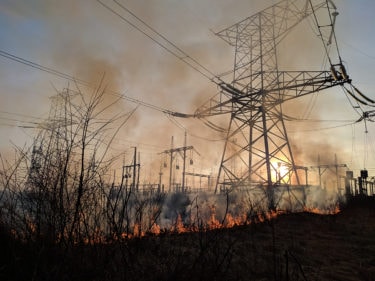 preparedness
Optimize grid efficiency
Severe weather is pushing electrical systems beyond the limits of their design – increasing outages and destabilizing supply. Real-time, local weather intelligence helps you prepare for challenging conditions and do all you can to keep the lights on when lightning, wildfires, and other severe weather strikes.
By prioritizing weather forecasting, monitoring, and alerting, you can create a comprehensive risk management strategy. Real-time monitoring, documentation, and alerting systems provide valuable data enabling utilities to develop a clear narrative for risk management and improve their overall service delivery.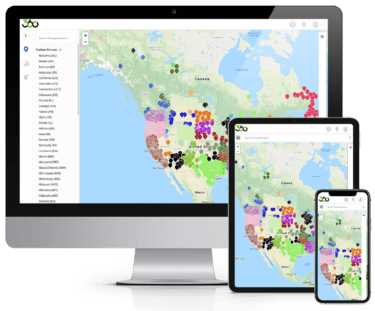 situational awareness & COMMUNICATION
Put safety first, every time
Severe weather can put customer and staff lives at risk. It's important you have the ability to visualize changing conditions and analyze safety risks in the moments that matter. With a clear picture of the situation, you can safely deploy your teams.
Implementing effective weather monitoring solutions, such as remote automated weather stations and lightning sensors, allows weather and risk management professionals to detect and track weather-related risks in real-time. This information helps them make informed decisions regarding field crew coordination, resource allocation, and customer support.
We help you create clear and actionable alerts so your employees receive timely information about potential hazards tied to specific protocols and operating procedures, empowering your team to take appropriate actions to safeguard themselves, customers, and infrastructure. By providing employees with actionable information, you can enhance response time and overall ability to support customers during adverse weather events.
Our Energy Utilities solutions
Resources